~And then the time came, when the risk to remain tight in a bud was more painful than the risk it took to blossom.~Anias Nin
Embodied Pelvic Care
Deepen into relationship with your own body
What is EPC?
Embodied Pelvic Care offers a holistic approach to pelvic health. EPC is a radical somatic approach to working on and within the pelvis. EPC supports the body's ability to reorganize and heal from scar tissue caused by birth injuries or trauma, gynecological procedures, chronic pelvic pain or pain associated menstrual cycles, endometriosis, pain with sexual intercourse and so much more. Embodied Pelvic Care is a modality that includes "hands-on and hands-in" manual touch of the pelvis, scar tissue remediation, somatic education and nervous system tracking.
Pelvic mapping and Scar Tissue Remediation are at the foundation of Embodied Pelvic Care. Mapping is used as an embodied education and exploration tool, as well as tissue quality assessment for working with scar tissue and structural imbalances. Mapping involves "hands-on and hands-in" touch to become familiar with your pelvic territory. Mapping is a somatic journey of both the outer and inner world of your pelvis, including genitals.
​
We assess overall health by addressing the following 4 domains:Biochemical
We discuss nutritional and gut health, hormonal balance and medication/drug history. Biochemistry can effect tissue quality, blood flow to pelvic organs, create inflammation in small or large intestines and contribute to scar tissue, as well as muscle tension.
Biomechanical
We assess overall body alignment from "head to toe". As we support the ability of the body to reorganize to gravity (through a structural integration model), habitual strain patterns ease and often chronic pain is alleviated.​​
Emotional
Our emotional stories and landscapes are often overlooked in traditional medical models. Emotional or traumatic experiences may impact our psyche at both conscious and unconscious levels. ​When the nervous system does not reset after an overwhelming experience, sleep, cardiac, digestion, respiration, and immune system function can be seriously disturbed. Unresolved physiological distress can also lead to an array of other physical, cognitive, and emotional symptoms.
As we work together with hands-on, hands-in modalities, emotional experiences or memories may spontaneously arise. We track these somatic experiences by becoming aware of sensations, images, spontaneous movements, emotions and stories or memories our body may shares. This process allows for integration without re-traumatizing through a titrated process.
---
Scar Tissue
The visible scar of a cesarean section or abdominal surgery are only the tip of the iceberg. These scars often lay down roots just like a tree, underneath the skin. These roots may adhere to bone, muscle, nerves, and ligaments reeking havoc. Scar Tissue may spread creating adhesions to the pubic symphosis (pubic bone), the hip flexors, pelvic floor, back muscles and vertebrae restricting movement and causing pain. Additional remifications can include nerve damage, low back pain, neck pain, sciatica,incontinence, pelvic organ prolapse, bowel issues (constipation,IBS), nueromuscular disfunction, and diaphram restrictions that inhibit breathing and rev up the nervous system.
​
What can you expect from treatment?
The initial EPC session last 90 minutes, with follow-up sessions 75 minutes. A thorough history will be taken and we will address questions and concerns. We start sessions with abdominal work and/or bone holding, followed by detailed pelvis and vulva mapping. Mapping allows clients to become familiar with their own pelvic territory. Once you are comfortable, we move from external to internal work. Internal work is always done gloved and using a lubricant as needed. Internal work may include additional mapping, scar tissue remediation, pelvic organ assessment and nervous system tracking.
"The essence of trauma is a disconnect from the self. Therefore the essence of healing is not just uncovering one's past, but reconnecting with oneself in the present." Gabor Maté
Powered by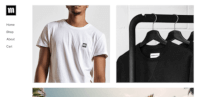 Create your own unique website with customizable templates.