Structural Integration and Embodied Pelvic Care
​
Deepen into relationship with your own body
Structural Integration (SI) is a transformative process of 10 bodywork sessions, developed by Dr. Ida Rolf, to align our bodies and movement patterns with gravity. SI specifically reorganizes the body's connective tissue (Fascia), which surrounds and supports every organ, nerve, bone and muscle within the body. Throughout the 10 session journey, each session builds on the previous, to support the ability of the body to reorganize. As habitual strain patterns ease throughout the body, chronic pain is often alleviated.​​
​
Embodied Pelvic Care (EPC) offers a holistic approach to women's pelvic health. EPC is a radical somatic approach to working on and within the pelvis. EPC supports the body's ability to reorganize and heal from scar tissue caused by birth injuries or trauma, gynecological procedures, chronic pelvic pain or pain associated menstrual cycles, endometriosis, pain with sexual intercourse and so much more. Embodied Pelvic Care is a modality that includes "hands-on and hands-in" manual touch of the pelvis, scar tissue remediation, somatic education and nervous system tracking.
Powered by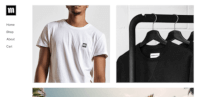 Create your own unique website with customizable templates.